Vaccine Education, Information & Other Resources
Vaccine Education, Information & Other Resources

"Let history teach us what works — flu, polio, smallpox & measles pandemics have successfully ended with vaccine administration."

– Dr. Huda Sharaf, PWHC Medical Director
Now that the Food and Drug Administration (FDA) has issued emergency use authorizations for COVID-19 vaccines, ensuring access for the University of Arkansas campus community is critically important. Pat Walker Health Center strongly implores everyone to get vaccinated once eligible.
As more people are vaccinated, families and communities will be able to gradually return to a more normal routine; however it will take many months to make and distribute enough vaccine for everyone who wants one.
The Arkansas Department of Health (ADH) is responsible for the state's COVID-19 vaccination distribution and implementation; and because vaccine supplies are limited, distribution is being managed in phases. The Centers for Disease Control and Prevention (CDC) is recommending groups of people who should get priority.
At a Glance
The health center is taking every opportunity to educate the campus community about the benefits of receiving the vaccine. At this time vaccinations are occurring for individuals in Phases 1A and 1B.

Vaccines being administered have shown to be highly effective at preventing COVID-19. The CDC and FDA have found no serious safety concerns and continue to monitor the efficacy of the vaccine.

Getting vaccinated is a safer way to build protection and prevent serious, life-threatening complications in the event you are infected with COVID-19.

Even with a viable vaccine, it's important for everyone to continue using all the tools available to help end this pandemic. Continue to cover your mouth and nose with a mask when around others, stay at least six feet away from others, avoid crowds, and wash your hands often.
University Updates
The University of Arkansas is actively engaging with state and local leaders to ensure the campus community is up to date on the latest vaccine availability and distribution. At present, there is not enough vaccine for everyone who want to receive it.

Most university employees are eligible to receive the COVID-19 vaccine as part of Phase 1-B of the state's distribution plan. While the university does not require COVID-19 vaccination at this time, it is strongly encouraged.

It's unclear when COVID-19 vaccines will be available for the general university population. Pat Walker Health Center has applied to be an administer of the vaccine and will provide information for the general campus community as it becomes available.
Frequently asked questions
University-Related Information
Vaccine Process & Administration
Availability & Distribution
Safety & Efficacy
VACCINE EDUCATION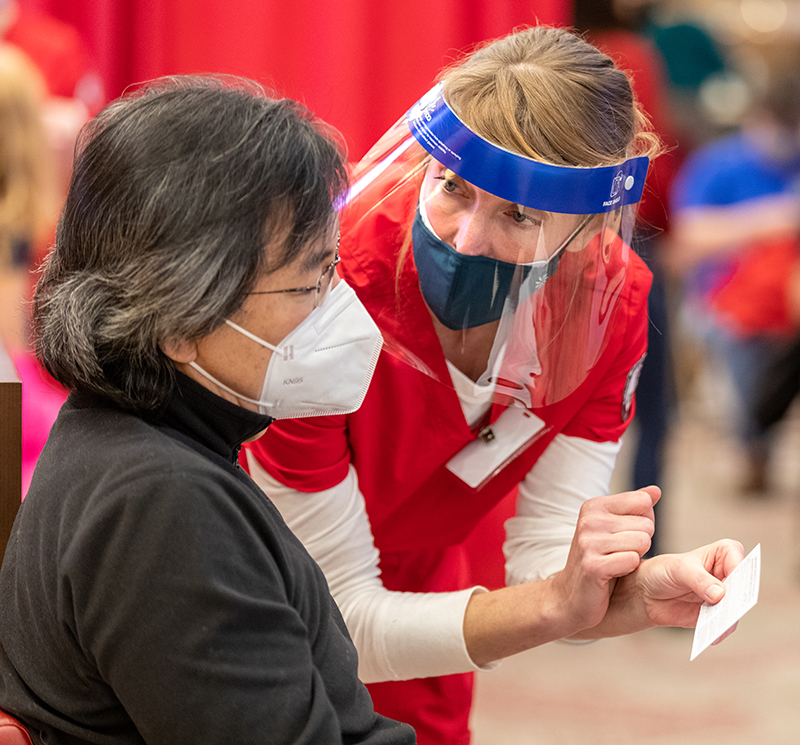 While the newly-approved COVID-19 vaccine offers hope of controlling the pandemic, vaccine education now becomes critical to build awareness, understanding, and support for individual decision making.
It can be difficult to know which sources of information you can trust. Before considering vaccine information on the Internet, confirm the information comes from a credible source and is updated on a regular basis.
Pat Walker Health Center promises to only offer accurate information from reliable sources for the campus community. The information provided below is sourced from CDC and other trustworthy public health organizations, as well as reviewed by PWHC health experts.