Diversity, Equity & Inclusion
Diversity, Equity & Inclusion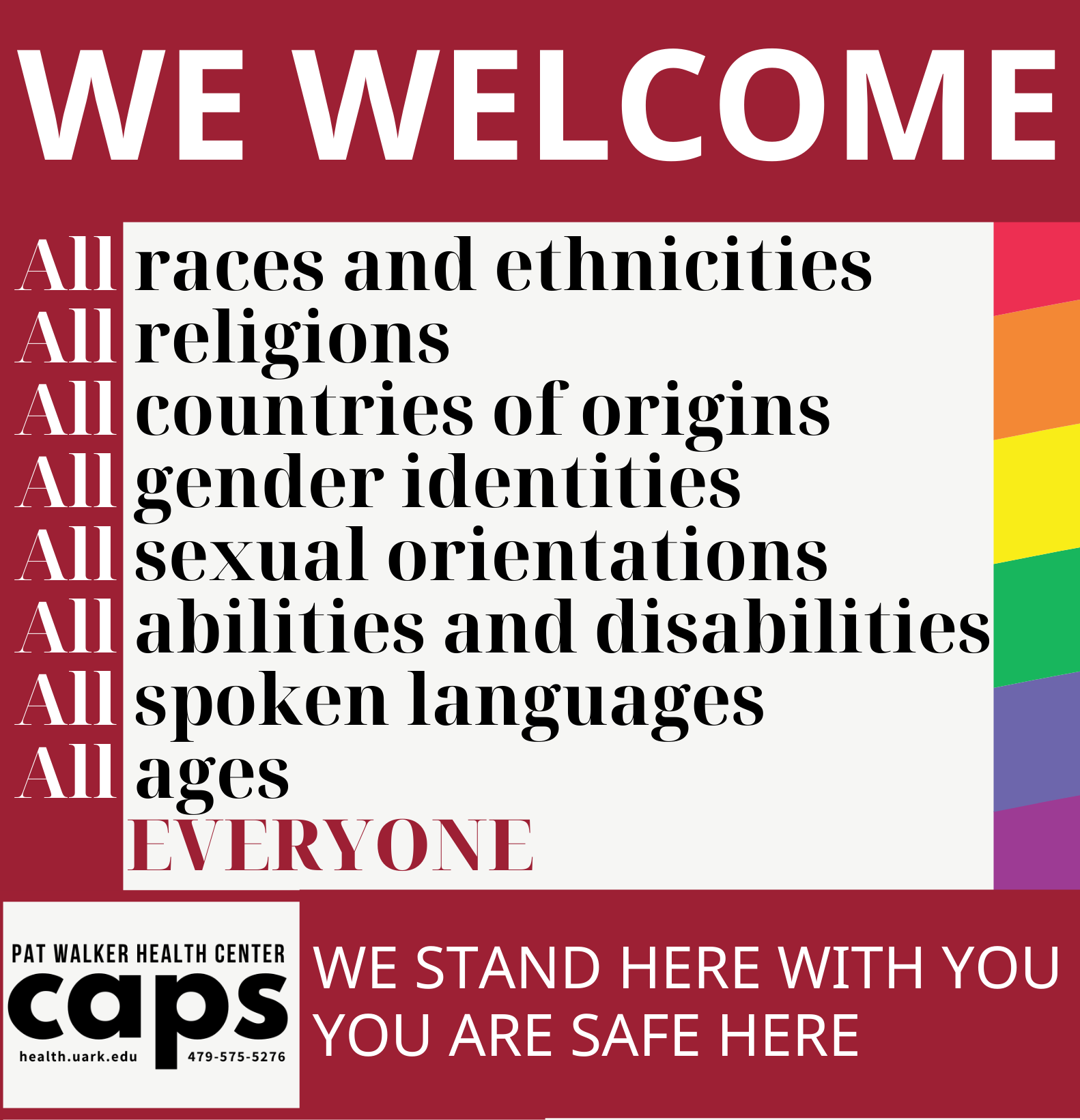 CAPS is committed to the continued development of awareness and appreciation for individual & cultural differences within our university community.
This commitment guides our clinical services, training, outreach, and staffing.
We value diversity among our staff and clients and endeavor to be a positive force on campus as students, staff and faculty explore their own identities and beliefs about diversity including the effects of discrimination, oppression, power & privilege, and prejudice.
It is our intention that CAPS be an emotionally safe and respectful environment for members of the University community. To this end, our staff continuously take steps to ensure that we are self-aware, knowledgeable, and skillful in order to provide quality services which are sensitive to diversity needs including but not limited to age, race, ethnicity, physical and mental ability, religion, sexual and gender identities, socioeconomic statues, nationality, body shape/size, and values.
We strive to promote social justice and contribute to a campus community that fosters inclusiveness, achievement, and advancement of a diverse and empowered student body.
Black, Indigenous, and People of Color (BIPOC) Mental Health Resources
Resources & Information