Wellness and Health Promotion
Wellness and Health Promotion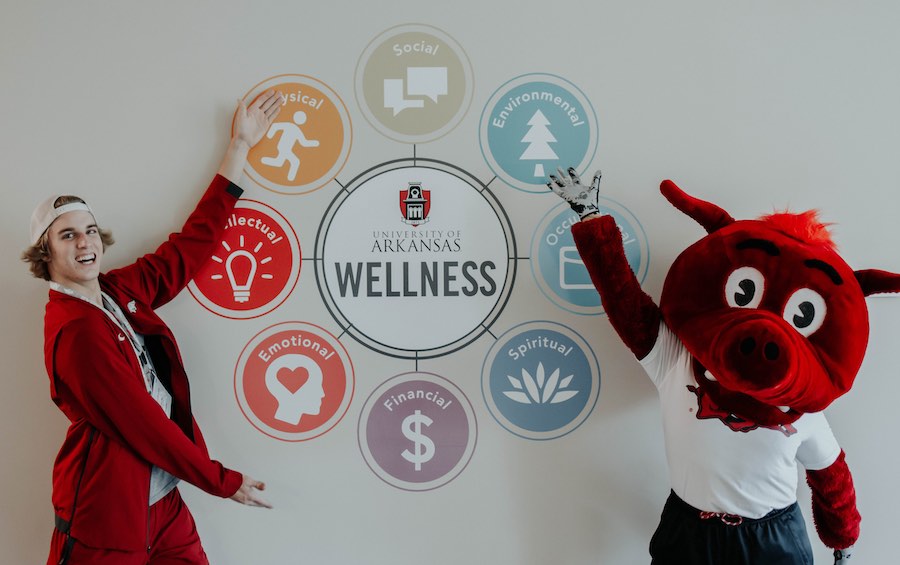 The department of Wellness and Health Promotion inspires, motivates, and supports campus wellness and well-being through a variety of academic courses, outreach presentations and events, peer education and wellness coaching.
The health center makes improving campus health a priority with various programs and services in areas such as substance abuse, sexual assault prevention and support and academic and lifestyle education.
The Wellness and Health Promotion department is located on the second floor of the new addition of the health center.
For questions, email Dr. Asher Morgan, Wellness Specialist.
Academic Courses
The department of Wellness & Health promotion provides eight-week credit-bearing classes for students to learn strategies that support their well-being and increase their knowledge of important health topics. The classes have grown in popularity as students have earned than 4,400 academic credits over the past two years.
Substance Education
The Substance Education and Alcohol Resources (SEAR) office is located in the Wellness Center in the Garland Garage shops. SEAR collaborates with other campus offices and departments to provide high quality alcohol education and programming.
Sexual & Relationship Violence
The Sexual & Relationship Violence Center (SRVC) serves the university community through education programs, professional consultations and victim advocacy services. The SRVC offers the campus community professional support, training, advocacy, & resources related to sexual assault and relationship violence.
Wellness Center
Located across the street from the Pat Walker Health Center in the Garland Garage shops, the Wellness Center provides a central location for students to engage and learn about wellness. Many of the wellness classes and programs are conducted at the Wellness Center in the large multi-purpose classroom. The Wellness Center also houses the university's substance abuse education and support services and offers a recovery living room for members to use as needed.
Wellness Initiative
The University of Arkansas believes in a holistic, multidimensional approach to wellness to help the campus community to maximize their academic, personal and professional potential. The University of Arkansas Wellness Initiative raises awareness on campus and helps the campus community make positive lifestyle choices.