Wellness Initiative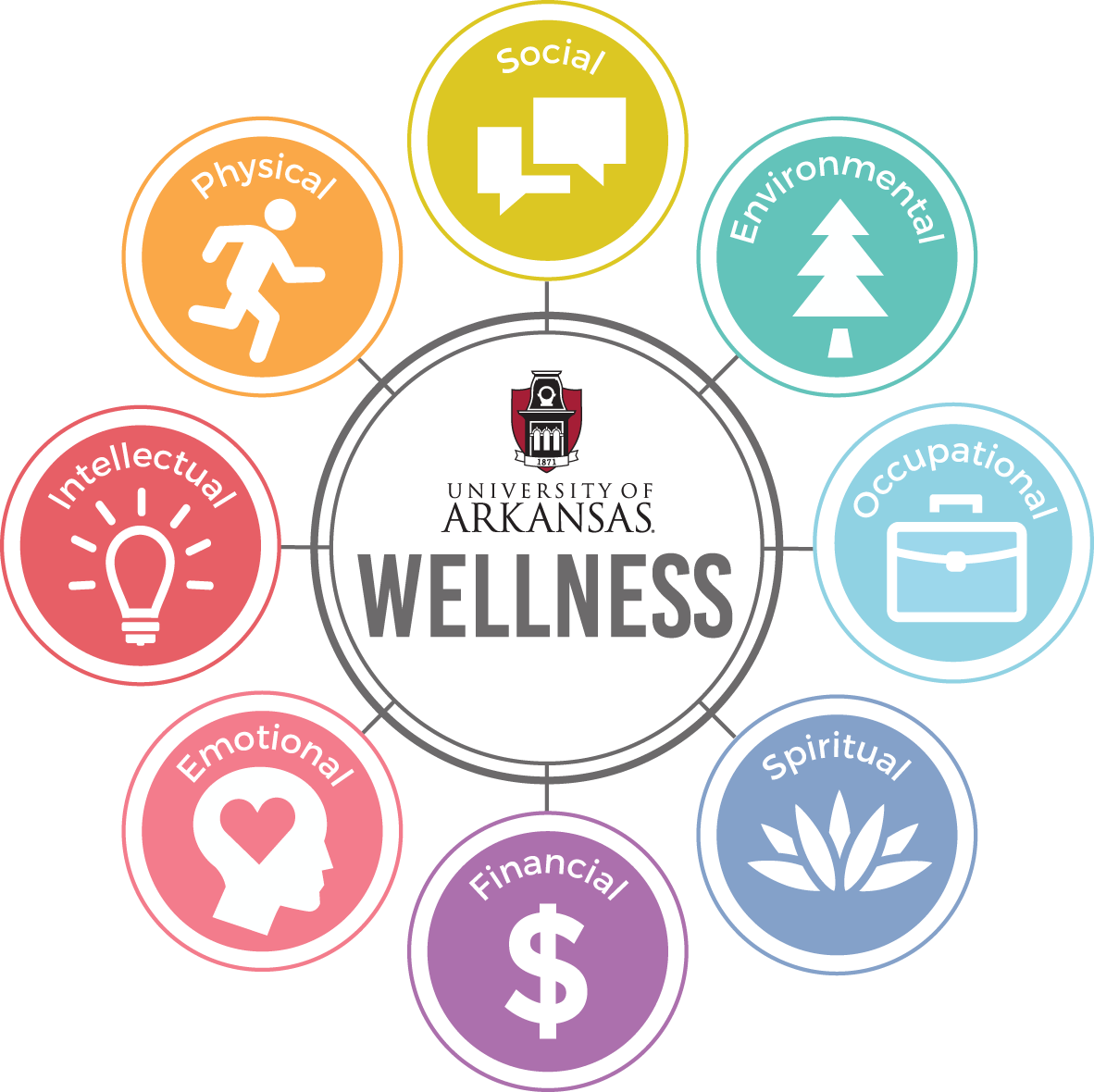 With the every-day pressures of college-life, it's never been more crucial for students to be more aware of their overall health and wellness, which is why the University of Arkansas believes in a holistic, multidimensional approach to wellness to help the campus community to maximize their academic, personal and professional potential.
Our campus-wide Wellness Initiative provides awareness of campus-wide resources and programs available to help students achieve their full potential by maximizing their positive qualities, and embracing healthier lifestyle.
Learn more about the Wellness Initiative at wellness.uark.edu.