COVID-19 Testing
COVID-19 testing is available on-campus for university students and employees five days a week at the Pat Walker Health Center. Testing is available by appointment only. Call 479-575-4451, option 1 to speak with a scheduler or medical provider, OR schedule online at using the Patient Web Portal.
Results are typically returned within 48 hours for PCR and under 30 minutes for rapid antigen test. If you test positive for COVID-19, PWHC medical staff will advise you of next steps and report your case to the University for you.
COVID-19 Vaccines
COVID-19 vaccine appointments are available for all University of Arkansas students, employees and spouses of students/employees at Pat Walker Health Center. The health center offers the Pfizer-BioNtech, Moderna and Johnson & Johnson vaccines at no out-of-pocket cost; however, an administration fee charged to your insurance provider (if applicable).
BOOSTERS: If you received the Pfizer or Moderna vaccines, you may get a booster after at least five months following second dose. If you received the Johnson & Johnson vaccine, boosters are reccomended two months after.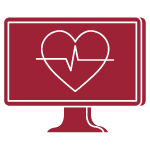 Medical TeleVisits Available
A TeleVisit offers some of the same benefits of an in-person appointment — your provider can assess your symptoms, recommend a plan of care, and send a prescription to your pharmacy if needed.
Call to schedule a TeleVisit — 479-575-4451.

Online Wellness Coaching
PWHC certified wellness coaches will help you identify your strengths and help you achieve specific changes to improve your lifestyle behaviors.
Students, faculty and staff can now sign-up for online wellness coaching.
Sign-up and start living well in a conscious way!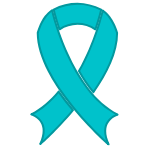 Sexual Assault Resources & Information
Sexual assault is a traumatic experience. Often individuals do not know where to turn for help. The Sexual & Relationship Violence Center offers comprehensive and confidential resources for students who have experienced sexual assault, rape or relationship violence are available.
Speak with a Victim Advocate: 479-575-4000 or survivor@uark.edu.