Our History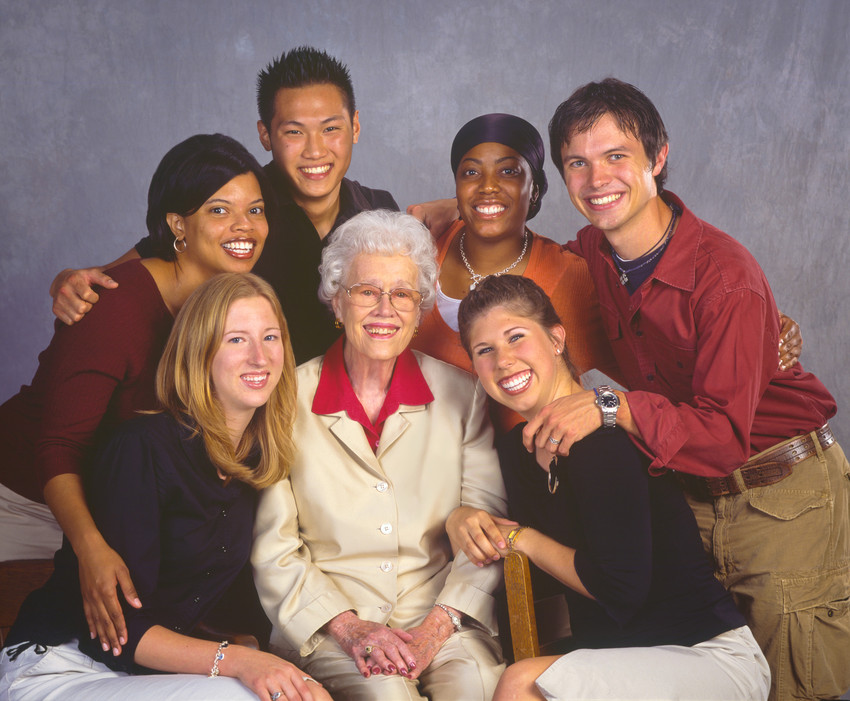 Our legacy embodies the lives we touch, the inspiration we give and the impact we make. Pictured is Pat Walker with university staff.
Building History
The health center was first established in 1875 by members of the Fayetteville community to isolate communicable disease. As control of communicable diseases became safer, the health center expanded from medical care to also include mental health care and wellness and health promotion.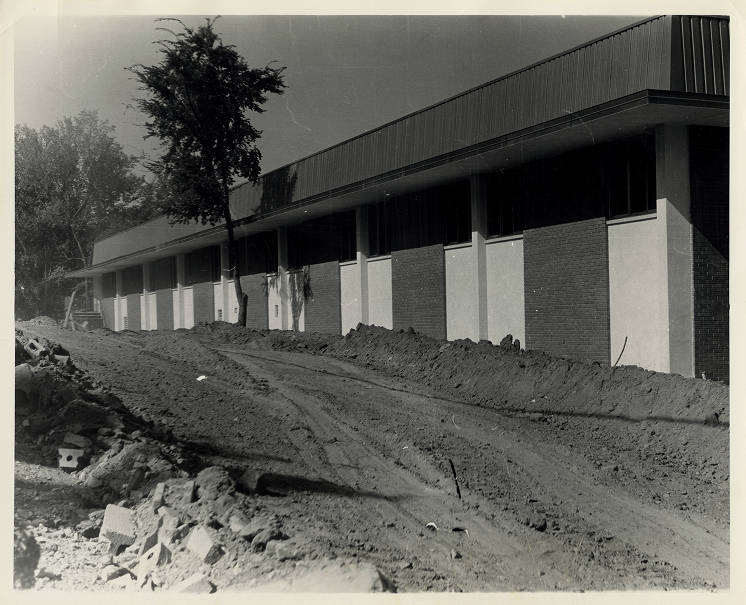 The health center used to be in a smaller building just north of Maple on Razorback Road, referred to as The Fount Richardson Health Center, originally built in 1965. That building served the campus until the opening of the Pat Walker Health Center in 2004. The old building has since been expanded, renovated, and rededicated in 2012 as the Epley Center for Health Professions.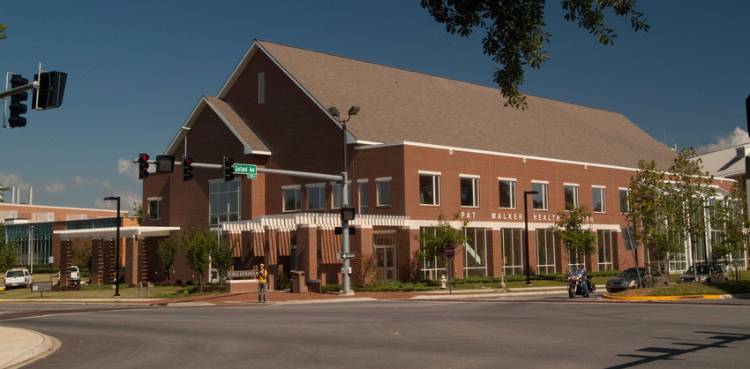 The Pat Walker Health Center first opened in November 2004 and it was already known that a future expansion would be needed. The facility was built to address a student population of just over 17,000.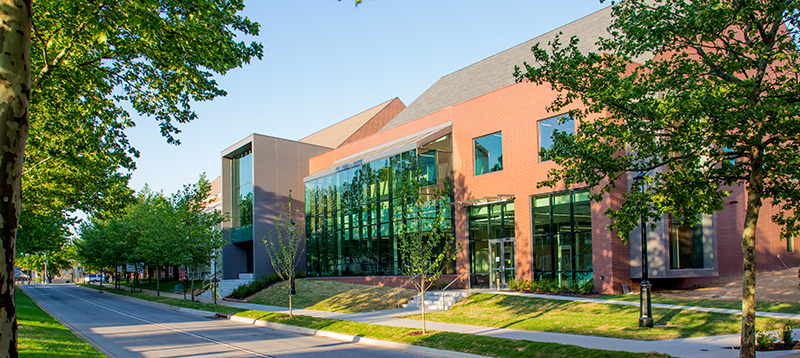 On May 4, 2018, the PWHC celebrated the opening of that new, state-of-the-art, 20,000-square-foot addition when the university's student enrollment was over 27,000. This addition features three, high-tech academic classrooms that open up into a large multi-purpose space, efficient access to all medical services, a larger dedicated space for Administrative Services and the Wellness Suite, study areas, and a grand inviting entrace.
About "Pat" Walker
"Pat Walker, born Amy Seamans, grew up in Tulsa and later moved to Coffeyville, Kansas, where she went to work at the S. H. Kress Department Store. On her first day of work, she met Willard Walker.
The Walkers married a year later, in 1942. Willard Walker continued to work in retail while his wife took accounting classes. They moved 22 times before settling in Springdale in 1958. The next year, Willard Walker was picked by Sam Walton to manage Walton's Five and Dime Store in Fayetteville. Walker later became a major stockholder in Wal-Mart, working for the company until his retirement in 1972.
The Walkers were already known for their philanthropy when they created the Willard and Pat Walker Charitable Foundation in 1986. The foundation provides grants in support of health care, education, the arts and humanitarian organizations in Arkansas and the region.
The University of Arkansas received many gifts from the Foundation, but one of the most significant was $3 million towards construction of a new U of A health center in 2001. The Pat Walker Health Center was completed and dedicated in November 2004, and Mrs. Walker toured the facility, meeting health center staff and members of the Student Health Advisory Committee."
-From the 2016 article published in the Arkansas News