Labs & X-ray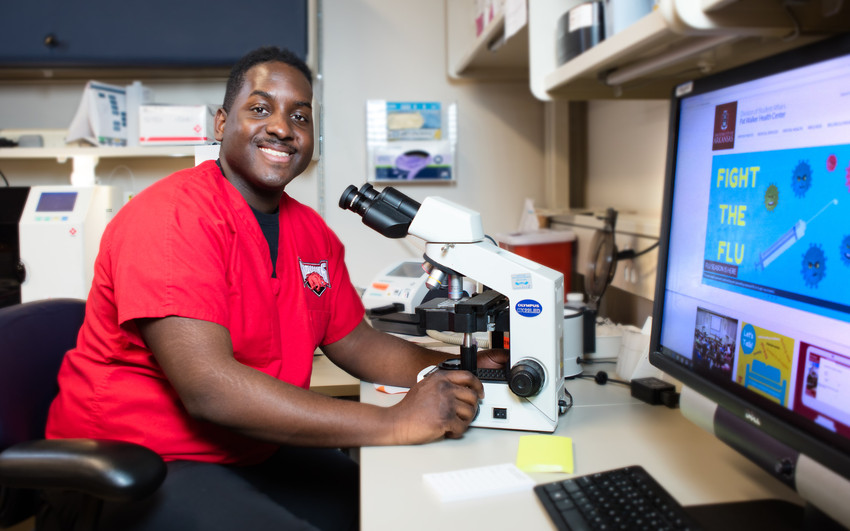 The Pat Walker Health Center offers comprehensive, in-house medical testing and digital radiography services performed by certified technicians, phlebotomists and radiologists.
Please note, the student health and wellness fee does not cover lab and x-ray services and additional charges may apply. Medical office visit charges will be billed to your insurance carrier unless you tell us not to at the time of service. You are responsible for your co-payment as designated by your insurance carrier.
Although we can provide comprehensive lab testing, it may be necessary to send lab specimens to other labs for analysis.
Your outside physicians can order lab test by filling and faxing a completed Lab Order Form to 866-409-1980.
If additional radiology studies are required, your medical provider will refer you to a local community specialist.
The Pat Walker Health Center's laboratory is Clinical Laboratory Improvement Amendments (CLIA) certified. The laboratory is inspected every two years. The Division of Clinical Laboratory Improvement & Quality, within the Quality, Safety & Oversight Group, under the Center for Clinical Standards and Quality (CCSQ) has the responsibility for implementing the CLIA Program.
The objective of the CLIA program is to ensure quality laboratory testing. Although all clinical laboratories must be properly certified to receive Medicare or Medicaid payments, CLIA has no direct Medicare or Medicaid program responsibilities. The program is administered by the federally regulated Centers for Medicare & Medicaid Services (CMS) agency.